Cancelled
Sadly this event has been cancelled due to circumstances outside of our control – the refund process for this event has been started and we will be contacting every customer in turn 
We will also let you know if we arrange standing event on these dates please keep up-to-date with the website the details that may follow – we really appreciate the patience and support that you have shown towards this event.
17TH – 19TH NOVEMBER 2017 AT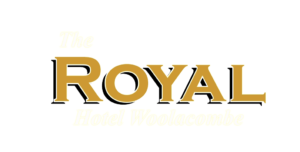 A unique social Salsa dance event set in the stunning surrounds of Woolacombe in North Devon. With fantastic classes with fun professional & fun teachers that will get you involved in your weekend.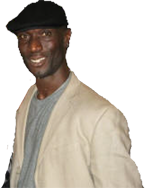 Nigel 'la Tempesta' May – Salsa, reggaeton, click for bio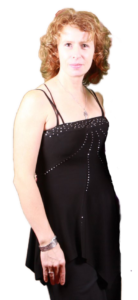 Jools Lloyd (Eternal salsa) – Bachata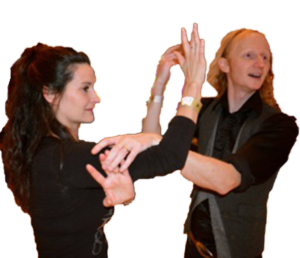 Rosa & Giles – Oxford – click for bio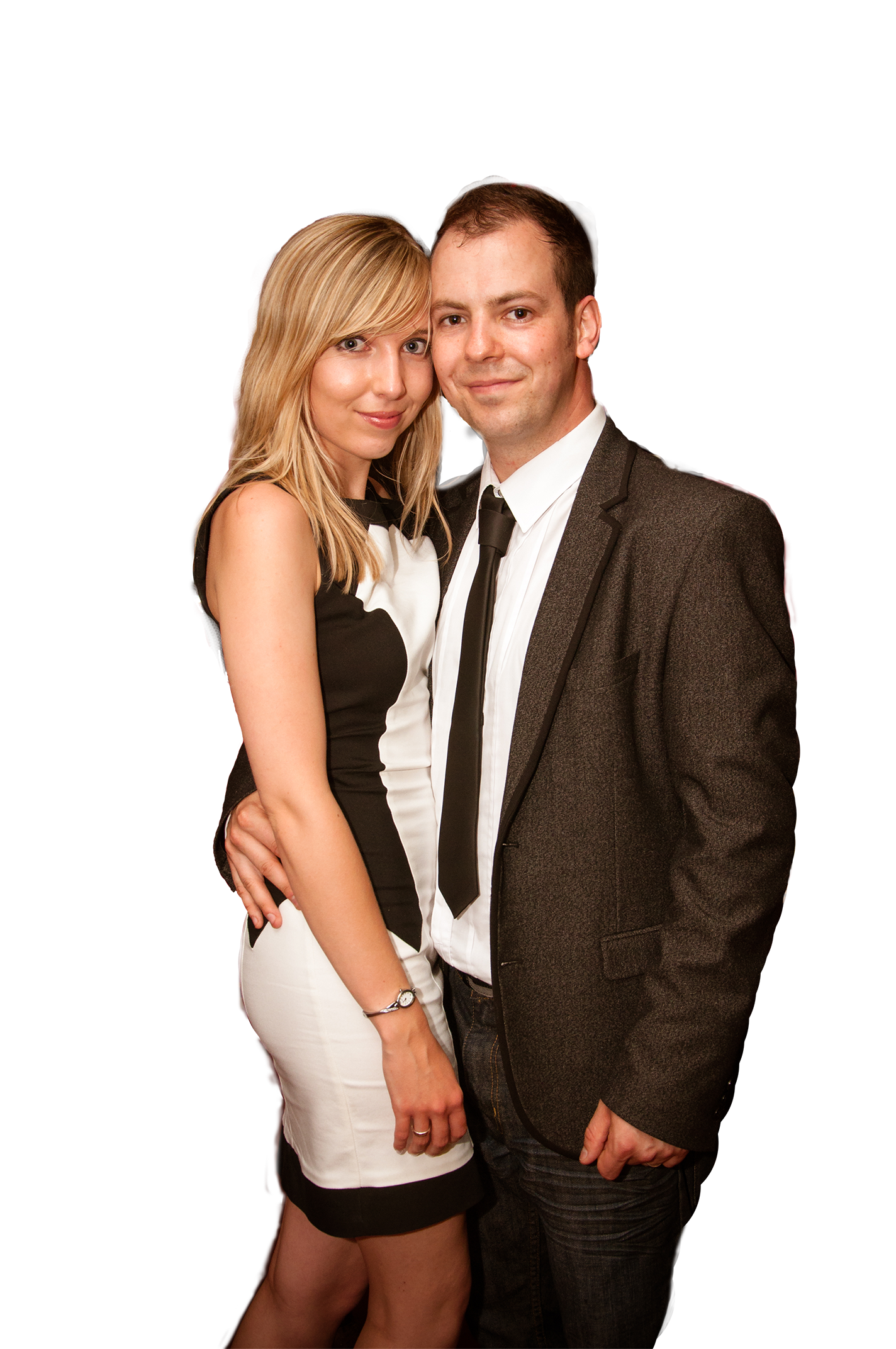 Oh & us (Tasha & Tim) Salsa Nights your hosts for the weekend.
As you can see you have a great crew of teacher & DJ's to make your weekend special. ……Second stage early pricing ends 7th of March just £145per person (minimum 2 persons per room, larger multiples available) 
If you would rather pay by cheque or bank transfer please call me on 07462114013 and we can get the details arranged 🙂
Large group bookings – if you would like to book a large group then get intouch and I am sure I can organise a group discount for you. Number is above. Or E-mail : tim@salsa-nights.co.uk
LOCAL BOOKINGS – At the present time we have not released details on tickets for those living close the the venue. Due to numbers this will be confirmed closer to the event. We are a long way off yet but as we have at all previous Woolacombe Weekends you will not be forgotten so bare with us.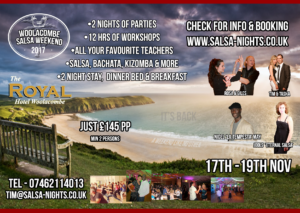 Requests for Local passes (These will only be available to those in a certain distance from the venue and will be a limited number) as the event is almost at capacity.
We have added a Saturday night Party pass onto the ticket system click the buy tickets section below if you are not in the area surround Woolacombe the system will not let you purchase a party pass.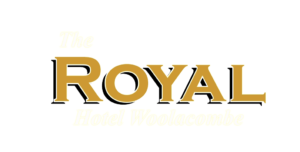 Beach Rd, Woolacombe EX34 7AB click here for directions
We are sorry but because of limited rooms, we will not be able to offer single room bookings. I know some people have brought this to my attention so we will put a discussion on the facebook event page and people looking to find shares can post there.
Here is link to the group –https://www.facebook.com/groups/1214490851974984/
Here is the event Link – https://www.facebook.com/events/860371697435987
Basic event schedule: Will have some variation closer to the event.
Friday 17th November
Arrival (afternoon)
Dinner
Friday night social party night – Dress code: black and sparkly. A chance to get to know the people in the group as you arrive and dance the night away with the teachers.
Saturday 18th November 
Breakfast
Six hours of workshops starting from 10am -Teacher line up to be announced
Dinner
Saturday evening –  The big party until 1am – Themed fancy dress with a short fun class, lineups, Rueda and all your teachers making sure you're having the best night.
Sunday 19th November 
Breakfast
Warm-down & goodbyes.
Click here to buy tickets Sell tickets online with Ticket Tailor